Accounting Software for Sole Traders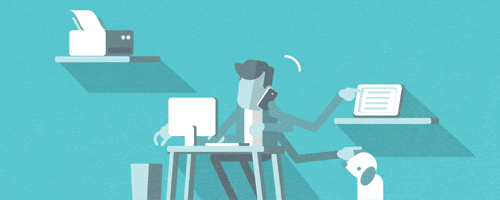 Are you a sole trader? Start using software.
Welcome to the digital age.
A time where you don't have to be pinned to a desk and a computer to keep your books and record your data.
A time where you can take all of that with you wherever your work takes you.
If this sounds like it is for you, then you will need to invest in accounting software that lets you do exactly that.
Sole traders are everywhere.
The range of sole traders is widening.
Builders, electricians, project managers, photographers, beauticians, developers, designers, writers, management consultants and programmers are just a few of the industries which sole traders are in.
The list is getting bigger all the time.
Making things easier.
It is easier than ever before to do business, and it all comes down to technology. If you are a sole trader and are still using spreadsheets, then it is time to learn about online or cloud-based software.
If you are already using internet banking, email services, cloud-based file storage, social media, online office tools, then it seems a bit silly not to add accounting software to that list. If you can access everything else from your smartphone/other portable device, then why would you tie yourself to a computer when there is accounting software out there that will suit your needs?
Embrace the freedom.
Thinking about it? Want some free information about it?
Email us at info@allseasonsaccountants.co.uk
Disclaimer – this information is correct at the time of publication and is provided as general information not to be relied upon without a discussion with a suitably qualified professional.